BOOK REVIEW BROUGHT TO YOU BY: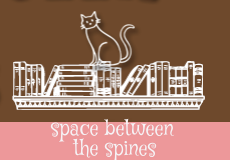 (check out her blog, and follow!)
Release: September 29, 2011
Budding designer Lola Nolan doesn't believe in fashion...she believes in costume. The more expressive the outfit--more sparkly, more fun, more wild--the better. But even though Lola's style is outrageous, she's a devoted daughter and friend with some big plans for the future. And everything is pretty perfect (right down to her hot rocker boyfriend) until the dreaded Bell twins, Calliope and Cricket, return to the neighborhood.

When Cricket--a gifted inventor--steps out from his twin sister's shadow and back into Lola's life, she must finally reconcile a lifetime of feelings for the boy next door
Lola and the Boy Next Door is the companion novel to Anna and the French Kiss and while it is not necessary to read one book before the other, I chose to read them in order, simply so that I could understand and know any previously mentioned characters. I was lured into the series by a friend, the owner of this fabulous blog, who absolutely adored Anna and the French Kiss - she even got me a pretty signed edition - so how could I not read it? I got around to it the summer of last year and I really enjoyed it. It was a sweet story and the setting was exotic and exciting but Anna ... well, she was a little less than exciting. I just couldn't relate to her very much.
Now, I'm largely in the minority when it comes to that opinion. Most people I know praise Anna as one of the best contemporary novels around and I can see why - like I said, the book was fun with an exotic locale and a cute and sweet boy interest. But Lola? Lola and the Boy Next Door - now that was a book I could get excited about. Let me explain...
Lola thinks she has it all - a great family, a nice job, the perfect boyfriend. The only thing she wants more than anything at the moment is to go to the Homecoming Dance dressed as Marie Antoinette, with the huge gown, makeup, wig and everything. What girl wouldn't? To be fair, Lola is a bit ... eccentric. She's an aspiring designer and seamstress who had created an identity for herself by, well, giving herself plenty of identities. She hates to wear clothes - or at least one outfit - more than once and one day, she might dress up like a picnic while going on a picnic (with a red and white checkered dress) or dress up like her best friend on Halloween. Lola is a surprise, each and every day and that, in and of itself, made Lola so interesting and likable. Add to that a set of two Dads - yep, count' em, two! - San Francisco, and a Rocker-I'm-Immediately-Suspicous-Of-You Boyfriend and you have an interesting set up.
Despite her overbearing Dads, life is pretty idyllic for Lola, at least until a moving truck pulls up next door carrying the dreaded Bell family, who lived next door to Lola several years ago. When she sets eyes on twins Calliope and Cricket, she knows she's in trouble. Cricket, who broke her heart years before, can only be bad news. The problem? He's even more gorgeous and adorable than before and not even her supposed boyfriend can keep Lola's mind from wandering about the boy next door.
For those of you who have read a Stephanie Perkins novel, you know plenty of teenage hijinks ensue. The book is full of humor and heart and, before you know it, you'll have turned to the last page. I absolutely devoured Lola and the Boy Next Door and while I'm in the minority about Lola being better than Anna, I feel I have valid reasons.
First and foremost, as I mentioned earlier, I find Lola a more compelling character than Anna. Lola is relatable, particularly to young women and teenage girls who are truly trying to find themselves and their own identity - something that Lola struggles with throughout the entire novel. I sensed a camaraderie between myself and Lola that I know other readers who have ever doubted themselves will feel, too. Yes, the book is largely a romance book - and we'll get to that in a minute - but it was something more than that, too. But I felt it was a coming of age for Lola, too, and I certainly felt her grow through the whole book. Despite her confusion and indecision about how she wants to be defined, she makes her own decisions and doesn't let life choose them for her. And that's something that is becoming incredibly rare in teen literature nowadays.
Now, the romance. Ah, I love me a good romance and boy this was one! I liked Anna and Etienne well enough - they were charming and cute - but I definitely felt the chemistry between Lola and Cricket in this one. From the time he was introduced, I was crying for Lola to dump rocker-boy already and get with the program. Lola and Cricket's romance isn't a fiery whirlwind like many other teen romances portrayed in YA today, but sweet, awkward and altogether complete. Perkins definitely knows her stuff.
Did I like Anna? Yes. A Whole lot? Yes. But is Lola better? YES! If you've never read a Stephanie Perkins book yet, do yourself a favor and head to the nearest bookstore and get yourself a copy of either one. You won't be disappointed!